Our Agents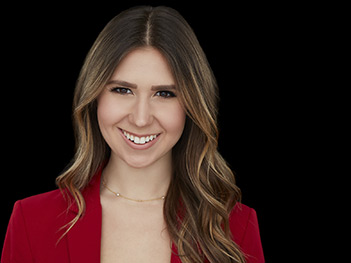 Jennifer Diner
Licensed Real Estate Salesperson jdiner@bhsusa.com
o: 212-712-1153
m: 239-849-2982

Jenn believes that helping to find you your new home should be fun, not stressful. Her goal is to streamline the process to save you time and stress. She will take you to see as many apartments as necessary until you get it right, but because she listens so intently to your needs upfront, she often hones in on the best options quickly.
"I can help you live your New York City dream!" Jenn found her own dream here many years ago when she moved from Florida after college. She honed her sales and customer service skills in the fashion...
Jenn believes that helping to find you your new home should be fun, not stressful. Her goal is to streamline the process to save you time and stress. She will take you to see as many apartments as necessary until you get it right, but because she listens so intently to your needs upfront, she often hones in on the best options quickly.
"I can help you live your New York City dream!" Jenn found her own dream here many years ago when she moved from Florida after college. She honed her sales and customer service skills in the fashion world, working for top names like Louis Vuitton, Seventeen and InStyle Magazines, Jimmy Choo and Saks Fifth Avenue. Jenn has always had a natural passion for the real estate business with inspiration from her mother who has been in the industry for over 15 years. She's excited to be working in the greatest city in the world, with the most unique market to buy, sell or rent homes.
Jenn makes finding a new home in New York City easy and a pleasure. Her prior work as a personal shopper instilled a knack for meeting clients' personal needs and identifying their individual style, as she does when helping people choose a home. Jenn is always honest with everyone, which is key in business and any relationships. She is not just looking to get a deal done, Jenn is genuine and upfront with her clients, looking to guide you through the process and be your agent for life.
TESTIMONIALS:
" The best way to sum up Jenn's performance in marketing and renting my coop unit was as a true professional. Since I was in Florida and the unit was in mid-town Manhattan, I had to put my complete trust in Jenn who I had never met. She did not disappoint. Even though it was a slow rental market at the time, she turned up a number of interested parties. Jenn showed real commitment to getting all the necessary documentation in a timely manner; tax returns, proof of employment, Fico scores, etc. When the tenant moved in I was completely confident that we had found the right one. I found Jenn to be very personable, easy to work with, and very reliable in following up and answering all of my concerns. The next time my unit needs to be rented I only need to make one call. To Jenn."
- Paul, Client
"Jennifer is a make-it-happen kind of professional. I tasked her with a herculean ask; "I'm moving from Miami on Friday, I arrive in New York on Saturday, I start my job on Monday and I'd like to be in an apartment within 48 hours." Without hesitation she scoured the market looking for every detail I requested - pet friendly, views, elevator, updated, etc. On the day I arrived to New York, Jennifer showed me 10 apartments she thought I'd be interested in. Being a new, New Yorker, I followed as Jennifer escorted me through Murray Hill, Midtown and the Upper East Side telling me transportation, shopping and entertainment details of each location. Not only did she find amazing properties, she nailed it on the first viewing. I fell in love with an updated, pet-friendly, elevator building with a once-in-a-lifetime view of the New York City skyline. She even came to my work to pick up paperwork! I recommend Jennifer to anyone looking for a new home in New York. She's an accommodating, incredibly knowledgeable and reassuring rock star."
- Melissa, Client
"Jennifer was a bright light is the confusing world of trying to find an apartment in NYC on a very tight timeline. After working with multiple brokers I was extremely confused and overwhelmed
until I talked to Jenn. We had a quick phone call to discuss what I was looking for and my unique circumstance. A few days later we spent one day looking at apartments and she nailed it. Once I selected the place that I wanted, she made it so easy, blocking and tackling along the way. I have now moved in and could not be more pleased. Jenn is a real pro, mixing market knowledge, practicality, tenacious attention to detail and art. I highly recommend her to anyone looking for a new place to live in NYC, and I will never use another agent again - she is the best."
- Sam, Client
"Jenn showed me several great apartments when we met up, I decided on one on the first day, and the paperwork was done as fast and as efficiently as I had hoped. She was always quick to respond to any questions or issues that came up and kept in touch through my move to check that everything was going smoothly. Thank you!"
- Lucy, Client
"Jenn is exceptionally talented at getting her clients what they want and working out exactly what that is even if they themselves are not entirely sure. I recently moved to NYC from the UK, Jenn took my requirements and surpassed them by finding a place that knocked my requirements out of the park, and all of that within a week of getting in contact with her. Jenn will get you a home, not just a place to live, and a home you will love to live in. Added to that, she is an absolute joy to work with and is dedicated to helping you all the way through the process. Jenn is an absolute professional who puts her clients above all else. I cannot recommend her highly enough."
- Ian, Client
"Jennifer was super helpful in my apartment search. After sharing all of the specifics of what I was looking for, she patiently helped me find the perfect place within a two appointments. I would definitely recommend her to anyone new to the area who may be looking to rent in a short time span."
- Lindsey, Client
"Jenn was very helpful in helping me find an apartment that I am very happy with. She was attentive, understood what I was looking for and helped me get my application in and completed even during a Friday evening that ultimately led to me getting the apartment that I had hoped for. Overall, I was very happy with my experience working with her and would recommend her to anyone."
- Mike, Client
"Jenn Diner was instrumental in helping myself and three roommates find an affordable apartment on the upper west side of Manhattan. Having never lived in Manhattan before Jenn made the whole experience smooth and easy going. She made sure to stay in constant communication the whole time and made sure that I was never confused or concerned throughout the entire process. The effort that Jenn put into my apartment hunt is what I would consider to be above and beyond the call of duty. She was available late at night and was on call during the weekends. I never had to wait more than an hour or so before receiving a response to a question. Though I was not currently in Manhattan at the time of the apartment
search, Jenn made sure to send over a plethora of pictures and videos so that by the time that I actually did see the space, I felt that I had seen it a thousand times before. I would highly recommend working with Jenn for anyone who is looking to live in the New York City area. Past experiences of leasing apartments in Florida had left me slightly gun shy of the whole process as many real estate offices seem to drag you through the mud before they will give you the keys. I therefore had geared myself up when looking for places in the city, but I never knew the experience could be so pleasant. From finding a place to signing the lease, the whole process couldn't have taken more than two weeks. If and when I am looking to rent again, I will be certain to seek out Jenn's services. This whole experience has been five stars.
- Ben, Client
"Jenn Diner made the process of finding a new apartment in the city one of the easiest and stress free experiences I've ever had. After living in the city for over 5 years, I've had my fair share of horror stories when it comes to relocating. Not only was she able to find time after work to show me apartments, she was able to find something within my budget, and location. With three other roommates involved in the move (one being out of state) her clear and prompt communication made the process seamless, and was instrumental in coordinating all appropriate paperwork to land the apartment of our choice. I feel agents in the city have a reputation in regards to how real-estate is conducted in New York, but at no time did I feel pressured, rushed or scammed into making a decision just for a paycheck. She did such a great job in finding a place that I hope I won't be moving any time soon. However, if that time comes, I will without a doubt call Jenn Diner again for her help and expertise, as she is clearly incredibly knowledgeable and willing to do whatever it takes to get you into the right New York City apartment."
- Jordan, Client
"I've lived in NYC for the past 5 years, but after years of living with roommates, I was finally ready to search for my own place! Starting my search was daunting, and I was extremely overwhelmed and nervous about where and how to get started. I knew once I was introduced to Jenn that my search was about to get much easier! Working with Jenn has been an absolute joy – she takes the time to answer your questions, no matter how silly you think they are! – and truly wants to make sure you are in a place that works for you in all aspects and is one that you'll ultimately love to be in. I've heard horror stories about people working with brokers who are quick to rush you through the process and just want to make their bottom line, and I can tell you that my experience working with Jenn has been the complete opposite! Jenn will take the time to work FOR YOU and make sure you get the best apartment possible! I cannot recommend her and her services enough."
- Hallie, Client
"Jenn was wonderful to work with - from the initial phone conversation until well after she found our new home. Jenn was highly recommended to me by a coworker who described her as friendly, very patient, and familiar with the Upper East Side. After working with her, I could not agree more. Even though my boyfriend and I had some tricky apartment requirements (dog-friendly, within a 5-block radius of work, mid-month move in), Jenn was able to show us a variety of places within our price range. She was extremely flexible with our appointments, and always attentive with emails and texts. Within one week of contacting Jenn, we found an apartment we loved that met all our needs and more. I will certainly be recommending Jenn to all my coworkers - and family and friends!
- Elena and Tim, Clients
"Jenn is as kind and as thoughtful as any broker could be. She thoroughly understood our parameters, was respectful of our budget, and worked hard to get us the best possible value for our money. AND she was very well versed in all the buildings we visited. Couldn't ask for much more!"
- Alice, Client
"I was so lucky when Jenn answered my general inquiry to Citi Habitats. She was great about listening to my wish list and needs. She was very accessible before, during, and after the search to answer any questions I had. She showed me several apartments, leaving me with two that I was extremely torn between. Jenn was patient while I decided. I've been in my apartment for a few weeks now and couldn't be happier. Jenn was excellent and I would highly recommend her to anyone!"
- Rachel, Client
"Jenn contacted me after I tried to see one of her listings that was already in contract, and gave me the rundown directly. We set up a meeting very soon and she took me to see 6 apartments within my budget and within other criteria we discussed. I found a place that worked the first time we met. She was available abundantly throughout the stressful process of leasing my first Manhattan apartment; she was resourceful and reliable. While renting in NYC is not for the faint of heart, she did her best to keep me on the right track and was calm and honest. This is the kind of broker you want in NYC. Whenever a hurdle arose, she was quick to help me jump it - and there are many hurdles when you try to move to Manhattan on a budget. Even after lease signing, she was helpful and available. Jenn's attitude is friendly, she's competent (it's surprisingly hard to find competent people in New York) and she's reliable. Even though I was skeptical about NYC's insane broker fees, I felt she deserved hers. I recommend Jenn and would use her again."
,br>- Mark, Client
445 Park Avenue
New York, NY 10022
Brown Harris Stevens Residential Sales, LLC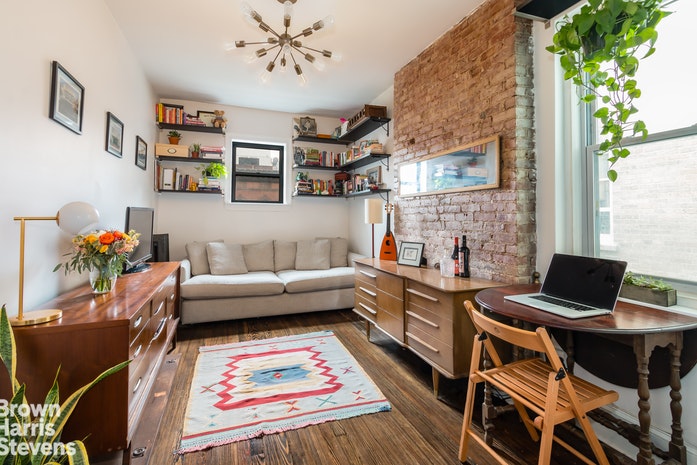 331 West 89th Street #4A Cooperative
Upper West Side|$499,000
1 Bdrms | 1 Baths | 3 Rooms
ID: 18478749 Open House 6/17/2018, 12:00 - 1:00Jennifer Diner (212) 712-1153
Bridget Little (212) 712-1152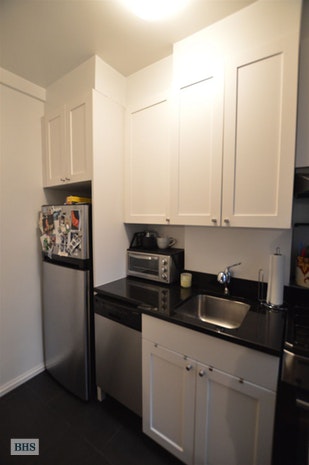 210 East 73rd Street #4F Rental
Upper East Side|$2,300
- Bdrms | 1 Baths | 1 Rooms
ID: 18333157 Jennifer Diner (212) 712-1153
Bridget Little (212) 712-1152
Sold Properties
The following is a list of selected sold properties in which Jennifer Diner has represented the seller, the buyer, or both:
Cooperatives and Condominiums
407 EAST 12TH STREET, 1RNW
Rentals
31 BROOKLYN AVE, 2D
90 CONVENT AVENUE, 56
313 EAST 119TH STREET, 3
157 EAST 18TH STREET, 3A
215 EAST 24TH STREET, 211
155 EAST 34TH STREET, 6K
166 EAST 34TH STREET, 18C
208 EAST 34TH STREET, 3D
330 EAST 38TH STREET, 50B
250 EAST 39TH STREET, 9J
343 EAST 51ST STREET, 5B
300 EAST 56TH STREET, 10H
227 EAST 57TH STREET, 12D
245 EAST 63RD STREET, 1517
345 EAST 64TH STREET, 3D
406 EAST 64TH STREET, 1
201 EAST 69TH STREET, 15J
511 EAST 73RD STREET, 30
217 EAST 76TH STREET, 4C
343 EAST 76TH STREET, 2A
433 EAST 80TH STREET, 14
509 EAST 81ST STREET, 8
126 EAST 83RD STREET, B3
234 EAST 83RD STREET, 1B
451 EAST 83RD STREET, 18C
305 EAST 86TH STREET, 5NW
319 EAST 88TH STREET, 3
321 EAST 88TH STREET, 4
354 EAST 91ST STREET, 2001
119 EAST 96TH STREET, 17
132 EAST 96TH STREET, 3A
19 GREENWICH AVENUE, 4C
666 GREENWICH STREET, 535
251 LEXINGTON AVENUE, 2
50 N 1ST STREET, 3H
139 NORTH 10TH STREET, 4B
318 WARREN STREET, A12
61 WEST 106TH STREET, 6C
66 WEST 106TH STREET, 1B
175 WEST 12TH STREET, 3B
175 WEST 12TH STREET, 3F
43 WEST 16TH STREET, 8A
140 WEST 19TH STREET, 3B
421 WEST 21ST STREET, 4B
555 WEST 23RD STREET, N6R
537 WEST 27TH STREET, 3D
605 WEST 42ND STREET, 19S
446 WEST 46TH STREET, 15
314 WEST 56TH STREET, 1D
331 WEST 89TH STREET, 4A
175 WEST 90TH STREET, 18E
Current Market Reports