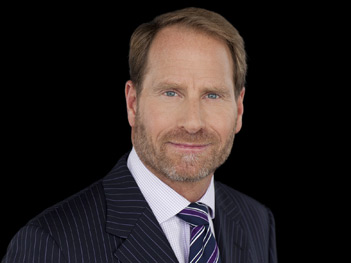 Kent M. Swig
Co-Chairman, Terra Holdings
Co-Chairman, Terra Holdings Kent M. Swig is an owner of several real estate operating companies as well as commercial and residential real estate properties throughout the United States. His holdings and titles include the following:
Terra Holdings

Mr. Swig is an Owner and Co-Chairman of Terra Holdings, LLC, one of the largest private real estate service companies in the United States that owns and operates several residential real estate service firms including Brown Harris Stevens, one of the oldest and largest residential real estate service providers operating in New York City, the Hamptons, North Fork, Palm Beach and Miami; Halstead Property, a residential brokerage and management company comprised of more than 1,200 brokers throughout the New York metropolitan area; and Vanderbilt Holdings, a service firm with disciplines in appraisal and consulting, insurance, and residential mortgage brokerage. The combination of Brown Harris Stevens and Halstead Property annually sell more than $7 billion of apartments and townhouses, and the company's management divisions manage over 450 buildings comprising more than 39,000 residential units.

Swig Equities, LLC

Mr. Swig is President of Swig Equities, LLC, an investment and development firm focusing on the acquisition and development of real estate in New York City and California. Since 2001, Swig Equities has purchased and/or is in the process of developing in excess of $3 billion of properties, which include holdings in Downtown Manhattan's FiDi (Financial District) neighborhood comprising of 110 William Street, a 900,000 square foot office building; 80 Broad Street, a 420,000 square foot office building; 90 Broad Street, a 400,000 square foot office building; 44 Wall Street, a 350,000 square foot office building; 48 Wall Street, a 324,000 square foot office building; 5 Hanover Square, a 335,000 square foot office building; 770 Lexington Avenue, a 175,000 square foot commercial office building located in Midtown Manhattan among others. In addition, Swig Equities residential investments include The Sheffield, 322 West 57th Street, a 58-story mixed-use building comprising 582 residential units, 109,000 square feet of commercial office, 8,840 square feet of retail, and a 372-car parking garage; 58 apartments within the 198 unit residential building located at 401 East 89th Street; among others.

Helmsley Spear, LLC

Mr. Swig is the Owner and serves as President of Helmsley Spear, LLC, a leader in commercial real estate focusing on third party office and retail leasing, asset and property management, investment sales, and capital advisory services. The company was originally founded in 1866 with the legendary Harry Helmsley assuming ownership in the late 1930s.

Falcon Pacific Construction

Mr. Swig is also the Owner of Falcon Pacific Construction, LLC, a company responsible for the construction, renovation and repositioning of projects.

The Swig Company

Finally, Mr. Swig is also a Principal in The Swig Company, a family-owned real estate and hotel company based in San Francisco. The Swig Company's portfolio includes over 9 million square feet of prime commercial office space throughout the United States as well as The San Jose Fairmont Hotel, which is part of more than 50 hotels that comprise the prestigious Fairmont Hotels chain.

Prior to his current positions, Mr. Swig served as Executive Vice President of The Macklowe Organization, and specifically as President of Manhattan Pacific Management Company, Inc. where he oversaw the operation and leasing of a portfolio of more than 45 residential and commercial buildings in New York and Los Angeles with a market value in excess of $2 billion.

Prior to that, Mr. Swig was Vice President of Swig, Weiler & Dinner Development Company, San Francisco, (now known as The Swig Company), where he worked extensively with the company's Fairmont Hotels Group and directly oversaw the development, acquisition, financing, and management of the firm's portfolio of commercial office space.

After earning his Bachelor of Arts degree in Chinese History from Brown University, Providence, R.I., Mr. Swig attended Hastings College of Law, San Francisco, where he was selected for the Law Review.

Mr. Swig resides in Manhattan with his two sons. Read more about Kent Swig's social contributions and see Kent's LinkedIn profile.
Civil and Professional Organization Memberships
Board of Directors of the Alliance for Downtown New York, 2005 - present

Board of Directors of the Realty Foundation, 1995 - present

Board of Governors of the Association of Builders and Owners of New York (ABO), 1989 - present

Board of Directors of Business Executives for National Security (BENS) 1996 - 2001, 2003 - 2010.

Board of Directors of the Corporate and Congressional Division of The United Nations Associations of the United States of America (UNA-USA), 1989 - 1995.

Board of Directors of the New York Building Congress, 1998 - 1994.
Charitable Organization Memberships
Board of Directors of The State of Israel Bonds, 2002 - present.

President of The American Friends of the Jaffa Institute, 1990 - present.

Chairman of the Real Estate and Construction Division of the State of Israel Bonds, 2001 - 2009.

Board of Directors of Marin Academy High School, in San Rafael, CA, 1984 - 1987.
Honors and Awards
Honoree of the Association of Real Estate Women (AREW), 2008.

Hero Award given by the Police Museum of New York, 2007.

Man of the Year Award given by the Realty Foundation of New York, 2005.

Israel's Peace Medal given by The State of Israel Bonds, 2003.

Man of the Year Award given by Big Brothers/Big Sisters of New York, 2000.