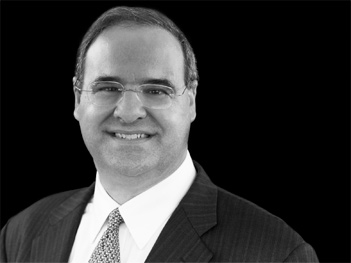 Joel Burris
Managing Director of Brown Harris
Stevens Commercial Services, LLC
jburris@bhsusa.com
212-508-7334
Mr. Burris has been active as a real estate attorney, consultant, developer and broker in the New York Real estate market for in excess of 20 years. His interest and expertise is in understanding and helping to solve the complex real estate needs and requirements of corporations, developers, tenants, landlords and retailers.
Solving the ever evolving needs of real estate owners, users and tenants, requires a complete understanding and the ability to analyze and to take into account leasing issues, land use issues, environmental concerns, traffic issues, complex tax issues, zoning issues, building codes and requirements as well as costs, marketing, financing and logistical concerns.
Mr. Burris has an extensive background in all aspects of real estate sales, marketing and development as well as creating and analyzing alternatives and structuring winning transactions. He has a background as a commercial real estate attorney and as a real estate broker. In addition to being a real estate attorney, Mr. Burris holds a business degree with honors from Emory University School of Business Administration with majors in both accounting and finance.
After graduating from Business School, Mr. Burris entered Emory University School of Law where he served as a member of Law Review. Mr. Burris served for seven years as a senior real estate associate with the national law firm of Proskauer Rose LLP.
In 1995, the one hundred and twenty five year old New York real estate firm of Brown Harris Stevens, was acquired from Helmsley Enterprises by a joint venture comprised of Swig/Burris Partners and The Zeckendorf Group. At that time, Mr. Burris joined Brown Harris Stevens as the director of the Brown Harris Stevens Commercial Service Division. Mr. Burris' commercial expertise helped to strengthen and bring new opportunities to Brown Harris Stevens' current and future commercial clients.
Mr. Burris serves as a real estate advisor, consultant and broker to his clients. His services go far beyond being a typical real estate broker. He incorporates all of his knowledge, experience and contacts to help advise and guide his clients.
Mr. Burris' involvement does not stop when the transaction is complete. He continues to work on behalf of his clients through the entire development process. Such processes often take years of continued diligence and creativity. In 2002, Joel Burris won the Real Estate Board of New York Award for the Retail transaction of the year, a project that Mr. Burris worked on for nine years on behalf of his client, The Home Depot, USA.
Mr. Burris' current clients include:
President William Jefferson Clinton (the leasing and creation of an office in New York City as well as advisor to the President's Office on real estate related matters)

Senator Hillary Rodham Clinton (real estate broker for the Senator's New York and Washington, D.C. offices)

Honorable Rudolf Giuliani and Giuliani Associates (consultant for real estate matters)

The Home Depot USA (broker and consultant for sites throughout the New York Metropolitan area; working closely with the corporation for in excess of 10 years)

The American Federation of Musicians Pension Fund (real estate broker and advisor)

The government of Egypt (locating and developing on behalf of the Egyptian government a new United States mission on the doorstep of the United Nations)
Mr. Burris' major transactions include but are not limited to the purchase, sale and development of several Home Depot sites located in the New York metropolitan region; the zoning and development of substantial land on the east end of Long Island including Montauk; the sale, leasing and development of hotel and shopping center properties throughout the Unites States; the sale of office complexes located in New York, California (San Francisco and Newport Beach) and North Carolina, as well as several small regional office buildings. In addition, Mr. Burris has been involved in the leasing of millions of square feet of retail, hotel and office space throughout the United States.