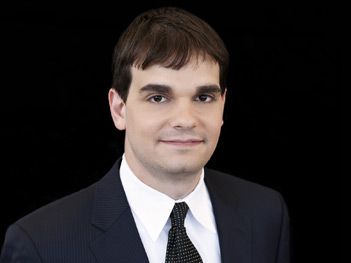 Vincent D'Agostino
Executive Vice President
Director of Web Engineering
Terra Holdings
vdagostino@bhsusa.com
As Executive Vice President, Director of Web Engineering for Terra Holdings, Vincent D'Agostino is responsible for the daily management of all web infrastructure and supporting technologies. He also maintains the design of the site, ensuring that the Brown Harris Stevens website adheres to the strong web standards set by the web executives and staff.
Vincent has won several prestigious awards in the field of web design and development including the Web Marketing Association's "Real Estate Standard of Excellence" award as well as official honoree title from The Webby Awards.
Devoted to computers from a young age, Vincent graduated from the University of Massachusetts with a bachelor's degree with a concentration in digital graphic design and e-commerce. During his tenure at UMASS, Vincent learned a great deal of semantic design approaches and programming methods while working on their Office of Information Technologies website.