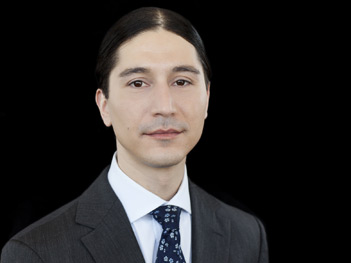 Robert Marane joined Brown Harris Stevens in 2005 as an administrative assistant. In 2006 he was named Office Manager for the company's Tribeca office at 43 N. Moore Street, where he tended to all the needs of this boutique office.

In early 2008 Robert was named Brown Harris Stevens' Director of Operations. In this position, he acts as Office Manager for the company's main office at 445 Park Avenue and oversees the staffing of five Manhattan and two Brooklyn offices. In addition, Robert is involved in the planning of company events, works directly with the firm's vendors and assists the executive team with various projects. He is uniquely suited for these roles having spent a decade working in numerous administrative and executive assistance capacities in industries including recording, film production, fashion and publishing.

Robert grew up on the Connecticut shoreline. He moved to New York in 1995 to attend New York University, where he earned a bachelor's degree in Mass Media and Communication in 1999. An avid reader he enthusiastically supports the 92nd Street Y and 826NYC. He lives in Prospect Heights, Brooklyn.