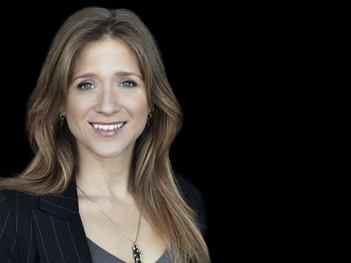 Sarah Orlinsky-Maitland
Executive Vice-President, Managing Director of Sales, Downtown
Licensed Associate Real Estate Broker
sorlinsky@bhsusa.com
212-906-0573
Sarah Orlinsky-Maitland's experience and depth of knowledge as an agent complement her role as Sales Director with New York's preeminent real estate firm, Brown Harris Stevens. Her global background and broad reach are assets to the over 200 multinational agents whom she oversees.

Sarah is committed to the success of each agent she works with by helping them develop individual forecasts, financial objectives, business plans and implement the strategies that will broaden their business.

A natural trouble-shooter, she fosters a positive environment with a hands-on approach and a will to find a solution to every problem. Stemming from her background as tour manager of Broadway shows for over a decade, Sarah wears a behind the scenes hat, promoting, supporting, and motivating the agents who work with her in all facets of their professional lives.

Sarah is deeply involved with the Real Estate Board of New York. Her work with the New York Residential Specialist program as an Executive Committee member has gained her respect throughout the brokerage community. She is a certified Instructor with the Department of State and teaches at REBNY.

A native New Yorker, a mother of two, a half marathon runner and a world traveler, Sarah is also trilingual in English, French and Spanish. She attended Boston University where she graduated Magna Cum Laude with a degree in Psychology and is always seeking more learning opportunities.